S.T.C Technological University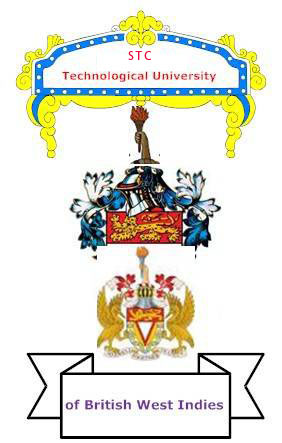 S.T.C Technological University of British West Indies is a technological university which awards Master and Doctoral degrees in Applied Science, Applied Arts, Engineering and Education as well as providing the scholarships to the needy students of the developing countries.
It is a non profit international organization.
It only awards the degrees to the experienced researchers and the students who are awarded the scholarships. It does not offer any degree for commercial purpose.
STC Technological University academic council composes of academics from British West Indies & British Commonwealth Countries who nominate the candidates of research background to be awarded Masters & Doctoral degrees based on their practical research experiences & published works.
STC Technological University academic council also awards the scholarship Bachelor degrees in Engineering, Applied Science , Information Technology , Business Administration and Business Management through the affiliated colleges and schools led by International Academic Councillors.

For scholarship application & degree verification--Contact - stclementstu@gmail.com
OR
Download the scholarship form from the following link
http://www.filefactory.com/file/1h2i3pn6rgnp/r.doc

Approval of the scholarship will depend on consultation of the International Academic Councillor responsible for a particular country & e-mail interview with the applicant.

Only the successful candidates will be contacted by e-mail. The university has the right to make no contact to unsuccessful applicants.
International Councillors , Affiliated Organizations & awarded doctorate degree holders
STC Technological University is former St Clement's Technological University.